Job Details
Government and Government Relations Attorney / International Trade Attorney in Chicago, IL
Splunk, Inc. | Chicago, IL, United States
Industry: Legal | Type: Full-Time
Posted Date: Oct 13, 2021
Experience: 5-7 Years
Practice Areas: Government and Government Relations, International Trade
Qualifications: Qualifications: JD Degree from an ABA-accredited law school and member in good standing in any state Bar. 5-7 years of relevant experience in global trade compliance, with an emphasis on export compliance. Strong knowledge of the export regulations and control issues related to software, encryption and the cloud environment. Significant experience with: Commerce Department Export Administration Regulations (EAR), Treasury Department Office of Foreign Assets Control (OFAC) sanctions; U.S. anti-boycott laws, State Department International Traffic in Arms Regulations (ITAR). Prior experience working at or with technology companies. Comfortable handling multiple projects and transactions in parallel, often with short deadlines. Excellent written, oral, and interpersonal skills. Possess the drive and ability to balance working autonomously and collaboratively in a highly dynamic fast-paced environment. Ability to interface and partner successfully with stakeholders at all levels and varying functions of the Company. Flexible and creative, with the initiative to contemplate multiple solutions to issues and to proactively and reliably drive complex projects.
Preferred Qualifications: Experience in a fast-paced multinational b2b or enterprise software company with a channel sales model preferred. Experience with anticorruption laws. Combination of both in-house and law firm practice experience. Experience creating and conducting formal presentations and training internationally.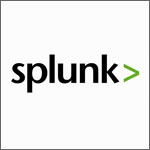 Job Description:
Legal Counsel, Regulatory & Compliance (Export/Trade)
Responsibilities: Development and implementation of the following, in collaboration with business leaders: 1) written policies, procedures and guidelines; 2) global trade training; 3) strategy and plan for compliance assessment and monitoring; 4) processes to track and report compliance; and 5) processes to ensure continuous improvement of program. Provide day-to-day proactive global trade law advice, assistance and counseling. Advise on a variety of export controls and sanctions topics, such as encryption, classification, commodity jurisdiction, licensing, and deemed exports. Counsel on changing export regulations and the impact on our business; assess impact of legal requirements on compliance and risk framework and strategy. Track and report on status and effectiveness of the global trade compliance program. Build strong cross-functional relationships in order to assess and anticipate emerging risk areas across the Company. Partner with Product Team on classification of Splunk products and development of necessary internal controls. Work collaboratively and responsively with a broad range of colleagues in the U.S. and globally to facilitate a coordinated team approach.
Apply
Thank You for Your Application
Your profile is created. Your email is your user name.
Please configure your password for future used.