Job Details
Litigation - Personal Injury Attorney / Workers Compensation Attorney in Los Angeles, CA
The Dominguez Firm | Los Angeles, CA, United States
Industry: Legal | Type: Full-Time
Posted Date: Oct 22, 2020
Experience: 3 Years
Practice Areas: Litigation, Workers Compensation, Litigation – Personal Injury
Qualifications: The candidate should have a Juris Doctorate degree and current good standing with CA State Bar. 3 years of experience working in a Personal Injury law firm is preferred. Must have good familiarity with Workers Compensation terminology. Computer skills such as MS Office, and on-line research tools such as LEXIS-NEXIS, West Law are needed. Knowledge in the following is important: Health insurance issues including Medi-Cal, Medi-Care, Kaiser. Government claim timelines/deadlines/statutes. Worker's compensation timelines/deadlines/statutes for cross-over cases. Uninsured/Underinsured Motorist timelines/deadlines/statutes. Should have excellent written and verbal communication skills. Bilingual, fluent in English and Spanish, is strongly preferred.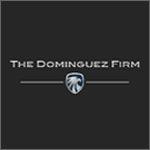 Job Description:
Personal Injury Attorney
The candidate will work directly with Personal Injury department, as well as Workers Compensation, Employment Law, and other departments within the Firm. Use professional concepts to resolve moderate to complex claims issues through negotiation, mediation, or court proceedings. Work independently and use judgment to prepare legal pleadings, motions, statements, trial briefs, while coordinating and/or working jointly with supporting staff and pod members; participating in depositions; actively meeting with clients; and investigating cases while simultaneously handling up to 50 litigation files, in combination with 225 to 250 pre-litigation files. Oversee and manage approximately 225 to 250 pre-litigation matters with the assistance of the assigned case manager from inception to closure. Assist and direct case managers with day to day management of medical treatment of pre-litigation and litigation matters. Assist and direct investigation on all pre-litigation and litigation matters. Provide availability/ open door policy for case managers to present questions on matters for attorney review and final approve. Assist case managers, as needed, in negotiating pre-litigation settlements. Evaluate potential and current matters for valuation purposes to aid in early resolution. Identify and retain medical experts and/or legal experts for each respective matter, as needed. Manage approximately up to 50 litigation matters, including all aspects of litigation from inception to closure. Supervise support staff, including a litigation secretary and two pre-litigation case managers. Maintain communication with client and staff through the course of the claim and litigation. Perform legal research on relevant issues during the pre-litigation process throughout the course of litigation. Prepare summons, complaints and other responsive pleadings for filing with the appropriate court. Propound and respond to written discovery. Draft meet and confer letters to opposing counsel regarding discovery issues. Prepare clients for depositions and other applicable hearings (i.e. minor s compensation hearings). Take and defend depositions throughout the course of litigation. Prepare and respond to law and motion. Attend mediation and other court appearances. Arbitration and Trial preparation and appearance. Conduct monthly file reviews with each team member. Review and edit demands written by demand team. Responsible for participating in monthly file reviews with PI Managing Attorney(s). Responsible for overseeing liability investigations of all assigned PI matters. Responsible for the medical management of all assigned PI matters, including reviewing all medical reports and medical recommendations by treating medical providers. Litigate to an award a minimum of three matters per year. Other duties as assigned by Management.
Apply
Thank You for Your Application
Your profile is created. Your email is your user name.
Please configure your password for future used.