Job Details
Criminal Law Attorney / Immigration Attorney in Kew Gardens, NY
The Legal Aid Society.. | Kew Gardens, NY, United States
Industry: Legal | Type: Full-Time
Posted Date: Jan 19, 2022
Experience: 3 Years
Practice Areas: Immigration, Criminal Law
Qualifications: Qualifications: New York State Bar Admission. Must have 3+ years of experience providing direct immigration representation, including preparation of T & U visa applications and VAWA and asylum petitions. Have excellent written and oral advocacy skills. Have excellent organizational skills. Ability to work independently as well as collaboratively in a team and manage a high volume of cases. Experience assisting people in crisis is desired. Interest in research and data collection. Interest in immigration policy. Ability to work with pro-bono lawyers, interns, and volunteers. Proficiency in languages other than English is a plus. (Spanish and Mandarin proficiency are a strong asset).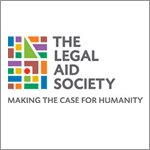 Job Description:
Criminal Defense Practice Immigration Staff Attorney
Duties: Screen clients to determine immigration status and eligibility for affirmative and/or defensive immigration remedies. Screen clients to determine if the case meets the legal criteria for sex trafficking, under either New York or federal law. Provide representation to clients eligible for affirmative immigration remedies, including but not limited to T and U visas, VAWA, and asylum. Provide representation to clients facing removal proceedings. Refer clients to appropriate services including education, medical, and mental health providers. Work with partner organizations in a city-wide collaboration to provide referrals, training, backup case consultation, clinics, outreach, and joint community education on various issues affecting survivors of sex trafficking. Actively participate in City and Statewide committees and task forces regarding human trafficking and immigration. Conduct off-site client outreach and intake as needed, including during evening hours. Perform other duties as assigned.
Apply
Thank You for Your Application
Your profile is created. Your email is your user name.
Please configure your password for future used.