Job Details
Antitrust and Competition Attorney / Litigation - General/Commercial Attorney in Chicago, IL
Illinois Attorney General's Office | Chicago, IL, United States
Industry: Legal | Type: Full-Time
Posted Date: Oct 27, 2021
Salary: USD 72940 Annually
Practice Areas: Antitrust and Competition, Litigation, Litigation - General/Commercial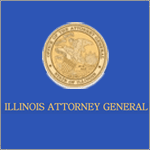 Job Description:
Assistant Attorney General - Public Interest - Antitrust -
The candidate will be responsible for enforcing the antitrust laws to prevent anticompetitive practices, and to promote competition in Illinois. within the Antitrust Bureau develop and file high-profile, complex cases under state and federal antitrust laws. Antitrust attorneys work on matters ranging from price-fixing and monopolization cases to investigation of anticompetitive mergers in a broad array of industries. Antitrust AAGs also have the opportunity to work closely with other state and federal enforcement agencies. Must be licensed by the State of Illinois at the time of application. Candidates must have at least 3 years of post-graduate legal experience. Should have 5 years of litigation experience, including trials, and a working knowledge of the substantive law of antitrust. Background in economics and mergers and acquisitions, a plus.
Apply
Thank You for Your Application
Your profile is created. Your email is your user name.
Please configure your password for future used.