Job Details
Corporate - Private Equity Attorney / Tax - General Attorney / Tax - M&A and Transactions Attorney in San Francisco, CA
DLA Piper. | San Francisco, CA, United States
Industry: Legal | Type: Full-Time
Posted Date: Feb 17, 2021
Experience: 3 Years
Practice Areas: Corporate, Tax, Corporate - Private Equity, Tax - M&A and Transactions, Tax - General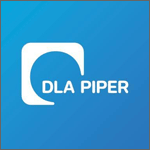 Job Description:
Mid-Level Transactional Tax Associate
The candidate must have J.D. from a nationally ranked law school and licensed to practice law in California/ Illinois or willing to sit for the next exam. Must have 3+ years of law firm experience working on a variety of commercial transactions, including new business formations, mergers and acquisitions, divestitures, partnerships and joint ventures, and financing transactions. Must have both domestic and cross border experience. Must transferable skills, excellent analytical and writing skills, and strong academic backgrounds from nationally recognized law schools. Should be a self-accountable by nature and a true team player.
Apply
Thank You for Your Application
Your profile is created. Your email is your user name.
Please configure your password for future used.