Job Details
Litigation - General/Commercial Attorney in Austin, TX (Remote)
Integreon | Austin, TX, United States
Industry: Legal | Type: Full-Time
Posted Date: Apr 18, 2021
Practice Areas: Litigation, Litigation - General/Commercial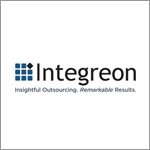 Job Description:
Contract Attorney - Document Review
The candidate will work with Litigation Department. Review documents for personal identifiable information. Capture personal identifiable information using various e-discovery software platforms. Assist in identifying, extracting, and organizing sensitive informatio. Maintaining organization and attention to detail in order to ensure data extraction completed accurately for clients. Must have a license to practice law in any US State or Territory. Should have a law degree from an accredited law school. Windows 10 laptop or PC is a plus.

Estimated duration: 3-6 weeks, with the possibility to roll over onto additional projects.
Apply
Thank You for Your Application
Your profile is created. Your email is your user name.
Please configure your password for future used.