Job Details
Legal Staff Paralegal in Wheeling, WV
Orrick Herrington & Sutcliffe LLP | Wheeling, WV, United States
Industry: Legal | Type: Full-Time
Posted Date: Apr 15, 2021
Experience: 3-5 Years
Qualifications: The candidate should have 3-5 years of law firm experience or data intake processing with customer service skills. College degree or equivalent work experience preferred. Experience with legal database preferred. Experience with business financial operations preferred. Paralegal certificate or experience a plus. The ability to work, communicate, and establish credibility effectively with lawyers and firm personnel at all levels is required. Must have experience working in a collaborative, harmonious environment. Proficient personal computer skills and knowledge of firm software including conflicts software, workflow software, intake software, MS Excel, and Word (or ability to learn where necessary) required.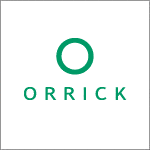 Job Description:
Lateral Analyst I
The candidate will perform data entry and analysis of conflict data as submitted with conflict check requests. Will create and summarize conflict reports. Monitor conflict and information quality control, with a specific focus on data re-purposing efforts for finance, business development, knowledge management, and risk management purposes. Be committed to ensuring timely and efficient processing of lateral and conflict requests. Communicate via e-mail and telephone regarding lateral, new business and conflict submissions in accordance with firm policies and procedure. Review incoming lateral Professional Responsibility Questionnaires ( PRQs ) for accuracy and completion. Process the PRQs for new hires firm-wide (partners, of counsel, associates (including summer and fall), paralegals and temporary contract positions). Correspond with recruiting department regarding requests for additional details and information on lateral applicants. Monitor lateral inbox and prioritize urgent requests. Cross-reference conflict reports for new hires (pre-OHS data). Employ and carry out risk management processes and procedures. Assist with (with NBC management) firm-wide NBC training and outreach efforts. Implement departmental projects and initiatives as assigned. Assumes additional responsibilities as requested. Identifies and supports all customer service needs.
Apply
Thank You for Your Application
Your profile is created. Your email is your user name.
Please configure your password for future used.