Job Details
Contract Law Attorney / Corporate - General Attorney / Finance - Banking Attorney / Trusts and Estates Attorney in Des Moines, IA
Iowa Legal Aid | Des Moines, IA, United States
Industry: Legal | Type: Full-Time
Posted Date: Apr 01, 2021
Salary: USD 44100 Annually | Experience: 5 Years
Practice Areas: Corporate, Trusts and Estates, Finance - Banking, Contract Law, Finance, Corporate - General
Qualifications: Qualifications: Must be graduates of law school and licensed to practice law in Iowa, be eligible for admission on motion or be available for the next scheduled bar examination. Prior experience in the practice of law or working with poverty law issues is preferred. Must possess a demonstrated interest in poverty law and have a strong commitment to providing a full range of legal services to low-income people. Prior experience with business and transactional law is considered. Bilingual skills are encouraged to apply.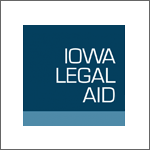 Job Description:
Staff Attorney
Responsibilities: Provide free legal assistance and community legal education to low-income people. Will include: Comprehensive legal assessments to determine clients specific legal needs. Transactional legal services, such as forming LLCs, negotiating commercial leases, tax planning, contract negotiation, negotiating loans, and regulatory compliance. Legal education for clients and service providers. Representation in adversarial work under circumstances, including tax controversies with federal and state agencies, and commercial lease disputes. If appropriate and permitted under restrictions, impact advocacy focused on reducing barriers for low-income people engaging in self-employment and entrepreneurship.
Apply
Thank You for Your Application
Your profile is created. Your email is your user name.
Please configure your password for future used.