Job Details
Law Student - Public Interest in Oshkosh, WI
Legal Action of Wisconsin | Oshkosh, WI, United States
Industry: Legal | Type: Full-Time
Posted Date: Jun 26, 2023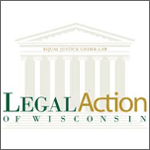 Job Description:
Volunteer Law Student
The student will provide full representation in a variety of cases. Some common case referrals are: protection orders (domestic violence victims); Family Law Cases, e.g., divorce and custody and QDROs; evictions and other housing and foreclosure cases; consumer cases; unemployment compensation; and small business start-up and business assistance.
Apply
Thank You for Your Application
Your profile is created. Your email is your user name.
Please configure your password for future used.