Job Details
Legal Staff Paralegal in Springfield, VA
Bose Law Firm, PLLC. | Springfield, VA, United States
Industry: Legal | Type: Full-Time
Posted Date: Oct 12, 2020
Practice Areas: Litigation, Litigation - General/Commercial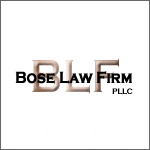 Job Description:
Legal Secretary / Litigation Paralegal
The candidate will be including telephone answering, general managerial tasks, production of documents from dictation, word processing, and general database administration. Should possess : Attention to detail, General understanding of Windows 95,98,NT computer programs, A friendly demeanor, and an ability to handle clients amicably and professionally.
Apply
Thank You for Your Application
Your profile is created. Your email is your user name.
Please configure your password for future used.