Job Details
Legal Staff Paralegal in Pittsburgh, PA
Bernstein-Burkley, PC | Pittsburgh, PA, United States
Industry: Legal | Type: Full-Time
Posted Date: Oct 12, 2020
Experience: 2 Years
Practice Areas: Litigation, Litigation - General/Commercial
Qualifications: Requirements: 2+ years of litigation experience. Must be proficient in Microsoft Word, Excel and Outlook. Experience with ProLaw is a bonus. Knowledge of court process, and rules of civil procedure. Excellent attention to detail. Strong proofreading and organizational skills. Experience in prioritizing work. Brings issues, concerns, or discrepancies to the attention of the supervising lawyer. Excellent oral and written communication with internal and external parties. Works well with attorneys, professionals, clients and staff. Efficient multi-tasker. Manages competing demands to meet deadlines.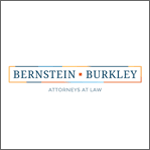 Job Description:
Litigation Legal Assistant
The candidate will support the everyday operations for a busy general civil litigation team (two partners and two associates) in a fast-paced, high-volume office. Will include: Opening new matters and drafting letters of engagement; monitoring and updating attorney calendars daily; filing pleadings, motions and other documents with state and federal courts; assisting with all areas of discovery, including written requests and document production; distributing and placing attorney mail in the corresponding electronic file; file organization; assisting with trial and hearing preparation, as needed; preparing various correspondences to courts, clients and others as per attorney instructions; transcribing electronic dictation.
Apply
Thank You for Your Application
Your profile is created. Your email is your user name.
Please configure your password for future used.