Job Details
Tax - General Attorney / Trusts and Estates Attorney in New York City, NY
Andersen Tax LLC | New York City, NY, United States
Industry: Legal | Type: Full-Time
Posted Date: Jan 20, 2021
Experience: 3 Years
Practice Areas: Tax, Trusts and Estates, Tax - General
Qualifications: The candidate should have Bachelor s or Master s degree. Accounting, Finance, Economics or related degree preferred, minimum GPA of 3.0. Advanced credential preferred (i.e. CPA or JD). Should have 3+ years relevant work experience, preferably with an accounting firm. Strong leadership, multitasking and organizational skills. Initiative to seek out opportunities in a fast-paced environment. Excellent communication skills, both written and verbal. Ability to interact with, and gain respect of, all levels of internal and client personnel. Excellent problem-solving and analytical skills. Proficient use of technology including MS Excel and tax preparation software and Strong attention to detail.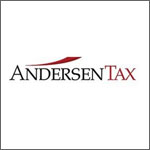 Job Description:
Tax Senior Associate - Private Client Services
The candidate will participate in the tax planning, consulting, and compliance process for a variety of clients, including entrepreneurs, executives, partnerships, closely-held businesses, estates, and trusts. Prepare and review tax returns as well as manage the work product of Experienced Associates on various engagements. Must possess strong technical knowledge of tax planning, consulting, and compliance for both federal and state filings. Interact heavily with management on a day-to-day basis and are expected to assist Managers in identifying and researching various client issues, and regularly communicate with clients.
Apply
Thank You for Your Application
Your profile is created. Your email is your user name.
Please configure your password for future used.