Job Details
Corporate - Venture Capital Attorney / Education Attorney / Finance - General Attorney / Health Care Attorney / Information Technology Attorney in San Jose, CA
Acceleron Law Group, LLP | San Jose, CA, United States
Industry: Legal | Type: Full-Time
Posted Date: Mar 30, 2021
Experience: 6 Years
Practice Areas: Corporate, Health Care, Education, Information Technology, Finance, Corporate - Venture Capital, Finance - General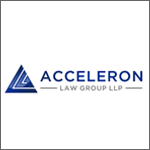 Job Description:
Entrepreneurial attorney
The candidate will a group that have represented high profile companies in the following industries and sectors: Internet, retail, mobile, applications, gaming, technology, social media, digital content, education/nonprofit, venture capital, finance, and healthcare/wellness (See CLIENTS). Must have 6+ years of relevant experience at nationally recognized law firms, reputable local boutique law firms, or in-house legal departments.
Apply
Thank You for Your Application
Your profile is created. Your email is your user name.
Please configure your password for future used.