Job Details
Legal Staff Legal Secretary in Newark, NJ
Catholic Charities of The Archdiocese of Newark . | Newark, NJ, United States
Industry: Legal | Type: Full-Time
Posted Date: Oct 22, 2021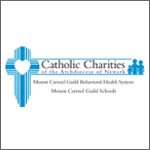 Job Description:
Bilingual Legal Assistant
The candidate will help in establishing new legal orientation programs for unrepresented individuals and families in immigration court proceedings. Will be responsible for the following primary job duties: assisting staff attorneys with the delivery of legal orientation programming; conducting intake with orientation participants, and logging participant data into the case management system. Assisting attorneys with participant and agency email and telephone communications. Assisting attorneys with preparation and delivery of presentations and workshops. Assisting attorneys with screenings for socials services referrals and pro bono placements. Assisting with data management and reporting. Performing additional duties and responsibilities determined by the supervisor. Must have a Bachelor's degree. Prior experience as a legal assistant or in a legal setting preferred. The ability to handle several projects and tasks simultaneously is required. Must have strong interpersonal and oral and written communication skills. Should have familiarity with common computer software programs. Must have a commitment to working in a non-profit setting. Must be bilingual in English and Spanish or English and Haitian Creole.
Apply
Thank You for Your Application
Your profile is created. Your email is your user name.
Please configure your password for future used.