Job Details
Legal Staff Legal Secretary in Buffalo, NY
Burden, Hafner & Hansen, LLC | Buffalo, NY, United States
Industry: Legal | Type: Full-Time
Posted Date: Nov 13, 2020
Experience: 2-3 Years
Practice Areas: Litigation, Litigation - General/Commercial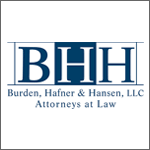 Job Description:
Legal Secretary/Legal Assistant
The candidate must be able to work in a fast-paced environment, possess a professional demeanor, strong time management and organizational skills, excellent verbal skills, and a committed ability to independently complete tasks and follow-up, and possess a working knowledge of Office 365. Being a team player is a must. Must be experienced with 2-3 years of litigation experience due to diversity of duties including correspondence, managing attorneys calendars, prepare pleadings and motions, etc. E-filing using the CM/ECF and NYSCEF systems is required. Excellent working environment with comprehensive benefits package.
Apply
Thank You for Your Application
Your profile is created. Your email is your user name.
Please configure your password for future used.