Job Details
Antitrust and Competition Attorney in Newark, NJ
Buchanan Ingersoll Rooney PC | Newark, NJ, United States
Industry: Legal | Type: Full-Time
Posted Date: Oct 18, 2021
Experience: 4-5 Years
Practice Areas: Antitrust and Competition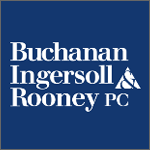 Job Description:
Antitrust Litigation Associate
The candidate must have 4-5 years of experience. Should have experience in antitrust counseling and M&A including governmental litigation with the DOJ, FTC, and Attorneys General. Will work with attorneys in firm's nationwide litigation practice group. Must have excellent academic credentials, strong research, and writing skills. Bar admission is required.
Apply
Thank You for Your Application
Your profile is created. Your email is your user name.
Please configure your password for future used.