Job Details
Biochemistry Attorney / Chemistry Attorney / Molecular Biology Attorney in Rochester, NY
Troutman Pepper Hamilton Sanders LLP | Rochester, NY, United States
Industry: Legal | Type: Full-Time
Posted Date: Oct 11, 2021
Experience: 1-4 Years
Practice Areas: Intellectual Property, Intellectual Property - Patent, Intellectual Property - Patent - Life Sciences, Chemistry, Biochemistry, Molecular Biology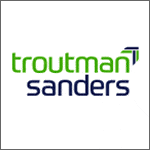 Job Description:
Associate Patent Attorney
The candidate should have an undergraduate or graduate degree in chemistry, chemical engineering, biochemistry, molecular biology, or related field. Must have 1-4 years of experience as a patent attorney in the following areas: preparing and drafting patent applications; responding to official communications (e.g., Office Actions) from the US and international patent and trademark offices; preparing patentability, infringement, and inventorship opinions; correspondence with clients regarding patent applications and Office Actions; working with paralegals on docket issues, meeting deadlines, and producing results; and patent litigation support. Should also have patent prosecution experience, strong analytical abilities, superb written and oral communication skills, and excellent academic credentials. Admission to practice in New York or Pennsylvania is preferred, with ideal candidates also being admitted to practice before the USPTO.
Apply
Thank You for Your Application
Your profile is created. Your email is your user name.
Please configure your password for future used.