Job Details
Tax - Federal Attorney / Trusts and Estates Attorney in Charleston, WV
Spilman Thomas & Battle, PLLC. | Charleston, WV, United States
Industry: Legal | Type: Full-Time
Posted Date: Jan 18, 2021
Experience: 5-10 Years
Practice Areas: Tax, Trusts and Estates, Tax - Federal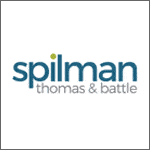 Job Description:
Federal Tax Attorney
The candidate should have 5-10 years' experience of federal tax research and planning in individual, corporate, partnership, tax-exempt and taxpayer advocacy matters. Experience in estate planning, family business succession planning for high net worth clients, and probate and trust administration of taxable estates a plus. Must enhance the client acquisition, advisement and retention process by contributing sophisticated advice to income tax planning, wealth transfer, and philanthropic planning. Must have an excellent academic record, a strong work ethic, strong interpersonal skills with the ability to work well with a team, superior judgment, excellent research and writing skills, the ability to effectively handle multiple projects, the ability to articulate legal strategies and courses of action, and the ability and desire to develop business. Must be licensed in West Virginia.
Apply
Thank You for Your Application
Your profile is created. Your email is your user name.
Please configure your password for future used.