Job Details
Attorney in Newark, NJ
NJ TRANSIT | Newark, NJ, United States
Industry: Legal | Type: Full-Time
Posted Date: Sep 01, 2021
Experience: 4 Years
Qualifications: The candidate should have Bachelor's Degree in Business Administration, Real Estate, Marketing, Finance or related area, and 4 years of experience in program and contract management, with exposure to business, financial and technical subjects. Knowledge of commercial telecommunication technology, statutory and regulatory rules governing NJT Redevelopment is required. Must have applied experience with public and private project financing, leases, property transactions, and/or financial models and/or JD Degree desired.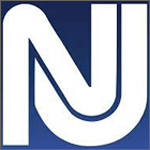 Job Description:
Manager, Transit Oriented Development
The candidate researches, analyzes and formulates recommendations concerning the utilization, economic potential and market-worthiness of various vacant and/or underutilized facilities and real property holdings to serve as the basis for setting expectations and priorities for leasing, adaptive reuse, joint development, public-private partnerships or sale. Develops recommendations on how best to market various facilities and real property holdings based on desired uses and priorities. Assists the Director in evaluating project feasibility. Performs financial analysis to support recommendations on project opportunities as required. Performs financial analysis scenarios (Pro-Forma, Net Present Value, rent vs. buy scenarios, review and advise on appraisal reports). Manages formal solicitations, proposal reviews and related efforts to market properties for lease, development or sale and parking lot operations. Develops criteria for formal competitive Request for Proposals/Qualification (RFP/Q). Responsible for generating interest and marketing of the RFP/Q s. Oversees real estate project management interactions with governmental agencies, appropriate company departments and private sector developers and vendors. Coordinates project transaction negotiations and reconciliation of issues affecting development of company properties. Drafts appropriate Board items for approval. Coordinates the public and/or private sector financing process for company property development projects. Recommends price, terms and conditions for the lease of property. Drafts leases, property conveyance documents, easements, developer agreements, access agreements and deeds. Drafts memorandums of understanding, letters of interest. Coordinates the review and development of real estate/legal documents with the Attorney General s Office on a continuing basis. Plans, coordinates, facilitates and/or manages business and financial transactions, lease/contract/ documentation development, communications and follow-ups with multi-disciplinary teams and internal and external stakeholders to ensure that strategies and plans are carried out to achieve the advantageous lease, development or sale of company properties. Manages real property, development projects. Develops policies and procedures to conform to statutory and regulatory restrictions on development, zoning and maintenance of billboards on company s properties. Manages community, municipal, operations, engineering and construction review and approvals for billboard development. Conducts public bidding. Negotiates complex licensing financial transactions, manages litigation/settlement negotiations and develops long-term specifications and contract documents. Coordinates, attends and speaks at public presentations with internal and external parties. Works in conjunction with company Public Information office, Project Management, Environmental and other internal departments and external departments such as Municipal Planning Departments and Town Councils.
Apply
Thank You for Your Application
Your profile is created. Your email is your user name.
Please configure your password for future used.