Job Details
Contract Law Attorney / Finance - Banking Attorney / Intellectual Property - General Attorney in San Francisco, CA
Bond Financial Technologies, Inc | San Francisco, CA, United States
Industry: Legal | Type: Full-Time
Posted Date: Apr 05, 2021
Experience: 7-12 Years
Practice Areas: Intellectual Property, Finance - Banking, Contract Law, Finance, Intellectual Property - General
Qualifications: Qualifications: JD degree from a top law school. 7-12 years of relevant legal experience at a law firm or in-house. Strong knowledge of and interest in disruptive technology, financial services, and/or fintech; prior experience working with fintechs and sponsor banks a plus. Demonstrated ability to build a team, preferably from scratch. Proven ability to proactively, efficiently, and accurately assess legal business risks in a fast-paced environment. Track record of creative problem-solving, excellent written and oral communication skills, and creation of strong and trusted cross-functional relationships. Proactive personality and strong eagerness to learn about the business, the industry, and new areas of the law and applicable regulations.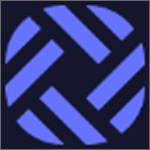 Job Description:
General Counsel
Duties: Advise internal business teams on a variety of legal topics pertaining to launching bank programs with Brands and Banks, vendor agreements, intellectual property, security and the general legal framework for developer inhouse ecosystems. Draft, review and negotiate contracts. Partner closely with our compliance team on regulatory matters. Support the CEO and finance team in capital raising efforts. Build trust and influence the leadership and business roadmap. Handle corporate governance matters, including Board materials, consents, minutes, and manage internal processes and policies. Monitor pending/emerging legislation and regulation and advise the business teams of regulatory developments. Responsible for anticipating and addressing potential legal risks.
Apply
Thank You for Your Application
Your profile is created. Your email is your user name.
Please configure your password for future used.