Job Details
Tax - General Attorney / Trusts and Estates Attorney in Bridgeport, CT
Cohen and Wolf, P.C | Bridgeport, CT, United States
Industry: Legal | Type: Full-Time
Posted Date: Dec 30, 2020
Experience: 1-3 Years
Practice Areas: Tax, Trusts and Estates, Tax - General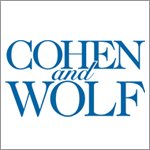 Job Description:
Seeking Tax/Trusts & Estates Attorney with 1-3 years experience in tax/trusts and estates. LL.M. in taxation. Candidate with excellent academic credentials is required. Some commercial transactional experience preferred.
Apply
Thank You for Your Application
Your profile is created. Your email is your user name.
Please configure your password for future used.