Job Details
Contract Law Attorney in Tupelo, MS (Remote)
RingCentral, Inc. | Tupelo, MS, United States
Industry: Legal | Type: Full-Time
Posted Date: Apr 20, 2021
Experience: 5 Years
Practice Areas: Contract Law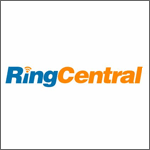 Job Description:
Senior Corporate Counsel
The candidate will build and maintain productive working relationships with members of the Legal, Sales, Operations, Product, Support and Finance teams to close customer transactions and drive process efficiencies. Interpret clauses, negotiate redlines, and draft sales, agency, and reseller agreements. Responsible for evaluating risk, making recommendations, and seeking approvals in accordance with company policies. Provide legal advice to the bids and proposals team in charge of managing solicitations, bids, proposals, quotations, and un-solicited proposals. Analyze the company s government contracts to ensure compliance with local, state, and federal laws. Serve as a legal SME in the areas of antitrust law and SLED contracting. Partner with the Sales and Support teams to ensure negotiations result in optimal terms and a timely conclusion. Assist with the development, implementation, and updating of policies and procedures for following statutory, regulatory, and contractual requirements. Assist Legal Department colleagues with their projects and activities to contribute to a collegial atmosphere and to balance workloads. Should have 5+ years of experience negotiating transactions for vendors or customers in the SaaS, cloud communications, or telecommunications industries. Must have JD with excellent academic credentials; Admission to a state bar. Should have understand legal risk and business impacts to contract language. Must have knowledge and understanding of antitrust laws and best practices; state procurement laws and regulations and public sector compliance matters, including lobbying, procurement integrity, representations and certifications. Should have excellent negotiation skills and experience drafting, redlining and negotiating direct and indirect contracts in the commercial and SLED markets.
Apply
Thank You for Your Application
Your profile is created. Your email is your user name.
Please configure your password for future used.