Job Details
Legal Staff Paralegal in Denver, CO
Messner Reeves LLP | Denver, CO, United States
Industry: Legal | Type: Full-Time
Posted Date: Oct 08, 2020
Experience: 3-5 Years
Practice Areas: Litigation, Litigation - General/Commercial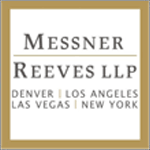 Job Description:
Litigation Legal Assistant/ Paralegal
The candidate will be responsible for to assist in both federal and state court procedure and filing requirements, to include e-filing in federal court. Research proficient, pre-trial prep, and trial assistance experience required. Coordinate heavy scheduling and calendaring for attorney meetings, court deadlines, depositions, etc. Heavy client contact, contact with witnesses and opposing counsel to obtain information pertinent to the case matter. Assist attorneys in drafting pleadings, disclosures and discovery requests while under close supervision. Document production and organization a must. Organize records, documents, correspondence, and files into a manageable format. Follow the ethical requirements as set forth by the Rules of Professional Conduct of the State. Must have 3-5 years' experience as a Litigation Legal Assistant/ Paralegal..
Apply
Thank You for Your Application
Your profile is created. Your email is your user name.
Please configure your password for future used.