Job Details
Legal Staff Legal Secretary in Minneapolis, MN
Winthrop & Weinstine PA | Minneapolis, MN, United States
Industry: Legal | Type: Full-Time
Posted Date: Feb 28, 2023
Experience: 2 Years
Practice Areas: Intellectual Property, Intellectual Property - Patent, Intellectual Property - Patent General
Qualifications: At least two years of patent legal administrative assistant experience in a law firm.
Knowledge of docketing software.
Ability to organize and prioritize work, and follow through with assignments to completion.
Excellent grammar and proofreading skills, including attention to detail and accuracy.
Strong written and verbal communication skills.
Ability to work well under pressure with deadlines.
Strong customer service and teamwork approach.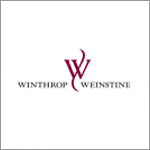 Apply
Thank You for Your Application
Your profile is created. Your email is your user name.
Please configure your password for future used.