Job Details
Health Care Attorney in Pine Brook, NJ
Frier Levitt, LLC | Pine Brook, NJ, United States
Industry: Legal | Type: Full-Time
Posted Date: Sep 18, 2021
Experience: 1 Years
Practice Areas: Health Care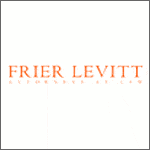 Job Description:
Healthcare Associate - Transactional
The candidates should have a minimum of 1 year of relevant corporate contract drafting and negotiation experience as well as experience counselling health care clients (such as medical practices, healthcare providers, healthcare systems, hospitals, and surgery centers) on business, transactional, and/or federal and state regulatory issues (including, without limitation, healthcare fraud and abuse, licensing, privacy and security, corporate practice of medicine, and other healthcare regulatory issues). Experience with mergers and acquisitions, private equity and/or joint venture transactions on either the buyer or seller side are a plus. Should have a strong academic background, be detail-oriented, possess strong written and oral communication skills, have a strong work ethic, and commitment to the growth of the firm s healthcare transactional department. Strong client service and business development skills are necessary.
Apply
Thank You for Your Application
Your profile is created. Your email is your user name.
Please configure your password for future used.