Job Details
Environmental and Land Use Attorney in Rochester, NY
Nixon Peabody LLP | Rochester, NY, United States
Industry: Legal | Type: Full-Time
Posted Date: Oct 11, 2021
Experience: 3-5 Years
Practice Areas: Environmental and Land Use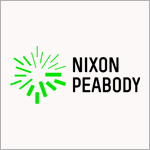 Job Description:
Environmental Associate Attorney
The candidate should have 3-5 years of experience in New York State environmental law. Experience with the investigation and remediation of contaminated property pursuant to the New York State Superfund and Brownfield Cleanup programs is a plus. Should have stellar academic credentials, superb judgment and communication skills, a commitment to excellence and have the ability to thrive in a fast-paced environment.
Apply
Thank You for Your Application
Your profile is created. Your email is your user name.
Please configure your password for future used.