Job Details
Litigation - Labor & Employment Attorney in Seattle, WA
Summit Law Group | Seattle, WA, United States
Industry: Legal | Type: Full-Time
Posted Date: Sep 18, 2021
Experience: 3-6 Years
Practice Areas: Litigation, Litigation - Labor & Employment
Qualifications: The candidate must be a member of the Washington State bar association (or the bar association of another state and able to obtain Washington state bar association membership within a reasonable period of time). Must reside in Washington, or plan to relocate. Must have a minimum of 3-6 years' experience representing employers in employment litigation, including experience taking and defending depositions, conducting written discovery, drafting briefs, and arguing motions. Experience in advising employers on employment issues, including those relating to discipline/discharge, leave and accommodation, wage and hour, discrimination/harassment, and restrictive covenants. Experience drafting and reviewing employee handbooks and contracts is also desired, as is an interest in conducting personnel training and presenting at employer conferences.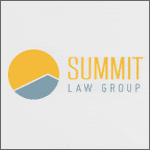 Job Description:
Employment/Labor Attorney
The candidate will represent employers in litigation in federal and state court, as well as in administrative proceedings and arbitrations. Will also advise and counsel employers on the full spectrum of employment law issues.
Apply
Thank You for Your Application
Your profile is created. Your email is your user name.
Please configure your password for future used.