Job Details
Contract Law Attorney / Corporate - M&A Attorney / Information Technology Attorney / Intellectual Property - General Attorney in Dallas, TX
Goldman Sachs Group, Inc | Dallas, TX, United States
Industry: Legal | Type: Full-Time
Posted Date: Apr 13, 2021
Experience: 5 Years
Practice Areas: Corporate, Intellectual Property, Information Technology, Contract Law, Corporate - M&A, Intellectual Property - General
Qualifications: Qualifications: Admitted to the Texas State Bar. 5+ years post qualification experience required in a leading law firm or financial institution or other global organizations. Significant experience in reviewing, advising and negotiating on technology and strategic sourcing contracts, as well as the intellectual property and licensing issues for merger and acquisition transactions. Strong knowledge of technology, outsourcing and intellectual property laws and regulations. Understanding of vendor engagement processes, preferably on an international basis, helpful. Significant project management skills to manage a host of initiatives related to technology, strategic sourcing and vendor management arrangements. Experience of corporate transactions, and managing the integration of vendor arrangements following an acquisition, preferably on an international basis. Experience and understanding of post-merger integration challenges and pitfalls, as well as best practices. Team player with sound commercial and legal judgment, and strong analytical skills. Strong oral and written communications skills. High level of initiative, integrity, and organization. Comfortable engaging with senior executives across a host of disciplines and businesses.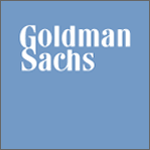 Job Description:
Legal, Technology, Intellectual Property & Contracts, IP Transactional & Integration Attorney, Vice President
Responsibilities: Advising on IP, licensing, third party vendor due diligence and related considerations for the firm s merger and acquisition activity Drafting, reviewing and uplifting vendor contracts of recently acquired entities to ensure compliance with applicable legal and regulatory obligations, as well as the firm s policies and procedures. Identifying, assessing and advising on risks associated with those arrangements. Designing and implementing the firm s processes for integrating the vendor arrangements of recently acquired entities into the firm s third-party governance and vendor management function. Designing and implementing processes for the education of vendor management / third-party risk professionals from recently acquired entities. Providing advice and counsel on financial services-related technology and general, commercial transactions; software, data and content licensing; data security, data use and privacy issues (including CCPA, GDPR, GLBA and cross-border data privacy issues); hosting, cloud computing and software services agreements; professional services agreements; internet exchanges and marketplaces in respect of the vendor arrangements of recently acquired entities. Assisting senior leadership of the Legal Division in developing, documenting and implementing contractual protections, processes and policies to effect compliance with the evolving legal and regulatory environment in respect of the vendor arrangements of recently acquired entities. Instructing/working with/manage external counsel and consultants. Working closely with internal business clients and Legal and Compliance colleagues in identifying, assessing advising on various regulatory questions and inquiries. Working with Legal and Compliance colleagues regarding the structuring, negotiation and execution of the relevant transactions.
Apply
Thank You for Your Application
Your profile is created. Your email is your user name.
Please configure your password for future used.