Job Details
Corporate - General Attorney / Insurance Coverage Attorney in Plymouth, MN
OneBeacon Insurance Group, Ltd. | Plymouth, MN, United States
Industry: Legal | Type: Full-Time
Posted Date: Jul 26, 2020
Experience: 7-10 Years
Practice Areas: Corporate, Insurance Coverage, Corporate - General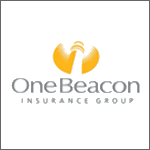 Job Description:
Senior Corporate Counsel
The candidate will be responsible for the management of routine, non-routine and complex non-claim corporate legal issues, including providing sophisticated, practical commercial and corporate transactional legal advice, research and support to internal business partners, including key members of the company s management team. Responsibilities : Provide business and solution-oriented legal counsel based on seasoned judgment, research, analysis and interpretation of relevant law; Identifies legal dimensions of business strategies and plans, and as integrated part of the business team, works in conjunction with business partners to implement/execute business objectives. Where appropriate, leads small and large cross-functional project teams to address the legal dimensions of business initiatives; Deploy strong, mature legal judgment, interpersonal skills and influence to build effective working relationships with a wide variety of legal and non-legal colleagues, including senior management; Manage and work effectively with outside counsel when appropriate so as to optimize expertise and resource of outside counsel and effectively manage legal costs. Interface and communicate with regulators in a broad range of contexts to advance and protect the companywide interests. Prepare a variety of legal opinions and memoranda, coupled with informal day-to-day legal communications/advice on broad array of legal issues. Frequently drafts and/or reviews/edits/guides various business documents, agreements and communications in connection with a business matter or initiative. Should have extensive knowledge and expertise in commercial contracting and corporate transactions and developing legal and regulatory issues pertaining to the insurance industry. Bar admission required and 7-10 years of experience preferably with 5 or more in the insurance industry. Should have demonstrated ability to effectively represent the organization to members of the legal community, government agencies and insurance industry associations. Consistently exceeds expectations of internal and external customers and the best interests of the company. Must have excellent analytical, decision making, problem-solving, verbal/written communication, organization, and teamwork skills. Demonstrated ability to influence and lead. Must be proficient with Microsoft Office Suite.
Apply
Thank You for Your Application
Your profile is created. Your email is your user name.
Please configure your password for future used.