Job Details
Contract Law Attorney / Corporate - M&A Attorney in Fresno, CA
Lang, Richert and Patch | Fresno, CA, United States
Industry: Legal | Type: Full-Time
Posted Date: Feb 26, 2021
Experience: 5 Years
Practice Areas: Corporate, Contract Law, Corporate - M&A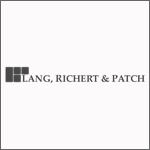 Job Description:
Attorney: Transactional
The candidate must have 5+ years of focused experience and a fully-developed or partially-developed book of business. Help service established clients in the area of business transactions, entity formation and governance, M&A, general commercial contract drafting, and estate planning. An LLM in tax law, or a familiarity with the Internal Revenue Code, is a plus.
Apply
Thank You for Your Application
Your profile is created. Your email is your user name.
Please configure your password for future used.