Job Details
Attorney in New York City, NY
New York City Housing Authority | New York City, NY, United States
Industry: Legal | Type: Full-Time
Posted Date: May 12, 2021
Salary: USD 74650 to 109409 Annually | Experience: 3 Years
Qualifications: Qualifications:
1. A baccalaureate degree from an accredited college or university and 3 years of full-time satisfactory professional experience in the development, appraisal, financing, negotiation, or disposition of real estate, or in real estate law, or in urban planning or analytical or coordination work related to housing programs; or
2. A four year high school diploma or its educational equivalent approved by a State s Department of Education or a recognized accrediting organization and 7 years of full-time satisfactory experience as described in 1 above; or
3. A satisfactory combination of education and/or experience which is equivalent to 1 or 2 above. Graduate study in the field of urban studies, city planning, business or public administration, finance, architecture, engineering or other related fields may be substituted for up to one year of the required experience on the basis of 30 credits equaling 1 year of experience. Graduation from an accredited law school may be substituted for one year of the required experience. However, must have 2+ years of experience as described above.
Preferred Skills:
1. Strong Financial Analysis skills.
2. Experience in affordable housing as an asset manager or financial underwriter.
3. Technical knowledge related to finance, real estate, public administration, and other related professional fields to ensure accurate interpretation of policies, legislation, regulations, and standards applied to problems involving land use, zoning, infrastructure, finance, and other planning issues.
4. Proven strength in the use of spreadsheets, database, and presentation applications, including Excel and PowerPoint.
5. Knowledge of New York City, New York State, and Federal affordable housing programs and the housing development process.
6. Strong interpersonal, written, verbal, and analytical skills.
7. Experience in Microsoft Office (Word, Excel, Access, Project, and PowerPoint).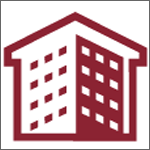 Job Description:
Senior Project Manager
Duties: Manage a portfolio of new construction, preservation, and development rights assets once repositioned outside the public housing portfolio. Oversee portfolio performance through ongoing monitoring of the operational, financial, management, regulatory compliance, and budgetary compliance for all assigned assets. Develop and maintain relationships with development partners, lenders, investor clients, third-party management agents, and other agencies to ensure that assigned assets continue to meet goals. Identify trends and potential performance problems and work through solutions to mitigate problems. Prepare and present financial analyses and reporting to internal management and external stakeholders. Review asset performance and prepare periodic reports. Perform periodic on-site property inspections to all properties within the assigned portfolio. Support other departments in the understanding of business terms and legal agreements of transactions in the assigned portfolio. Manage financial closings with internal and external parties, including development partners, lenders, investors, third-party management agents, and other agencies. Review and evaluate due diligence materials as it relates to project financing, including ground leases, loan documents, and appraisals. Work with internal and external legal counsel on interpretation and implementation of contracts and closing documents. Represent in meetings with inter-agency representatives, development partners, lenders, and residents. Draft language for requests for proposals. Work closely with colleagues from City, State, and Federal agencies involved in the development of affordable housing. In the temporary absence of the supervisor, may assume the duties of that position. Perform other tasks related to real estate finance and asset management.
Apply
Thank You for Your Application
Your profile is created. Your email is your user name.
Please configure your password for future used.