Job Details
Legal Staff Paralegal in New York City, NY
Curtis, Mallet-Prevost, Colt & Mosle LLP | New York City, NY, United States
Industry: Legal | Type: Full-Time
Posted Date: Oct 21, 2021
Practice Areas: Real Estate, Trusts and Estates, Litigation, Litigation - International Arbitration, Litigation - General/Commercial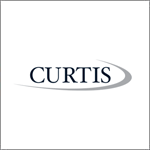 Job Description:
Paralegal
The candidate should be a recent college graduate. Paralegals are given a broad range of responsibilities, including, preparing legal documents, and assisting with closings and trials. The types of matters in which they become involved are driven by the departments to which they are assigned. Paralegals receive comprehensive training on current document and case management database technologies and the standard platforms used by law firms. Paralegals also attend continuing legal education seminars conducted at the firm.Opportunities exist in the Litigation, Real Estate, Corporate, International Corporate, International Arbitration, Trusts and Estates, Intellectual Property, Restructuring and Insolvency and Tax Departments.
Apply
Thank You for Your Application
Your profile is created. Your email is your user name.
Please configure your password for future used.