Job Details
Tax - M&A and Transactions Attorney in San Francisco, CA
Ernst & Young Global Limited | San Francisco, CA, United States
Industry: Legal | Type: Full-Time
Posted Date: Feb 23, 2021
Experience: 8 Years
Practice Areas: Tax, Tax - M&A and Transactions
Qualifications: The candidate should have bachelor's degree and around 8+ years of related work experience; or a graduate degree and 7+ years of related work experience. Must have US CPA license or US state Bar membership. Must have Tax due diligence, deal structuring and post-acquisition planning experience. Ability to succinctly and clearly communicate complex tax concepts to clients is required. Must have experience managing budgets, projects and people. Strong writing, research, analytical, communication and presentation skills plus.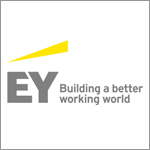 Job Description:
Transaction Tax Advisory (TTA) Senior Manager
The candidate will lead multiple client engagement teams, participating in due diligence and structuring engagements related to transactions for private equity and strategic corporate clients. Will review merger agreements and provide opinion letters. Identify and analyze tax risks and opportunities while advising on alternative tax strategies for acquisition, disposition and restructuring of businesses. Review, assess and advise clients regarding tax computations reflected in their financial models; and assist clients in the quantitative and qualitative analysis of the tax data in their financial projections for the transaction.
Apply
Thank You for Your Application
Your profile is created. Your email is your user name.
Please configure your password for future used.