Job Details
Government Contracts Attorney in Richmond, VA
Sands Anderson PC | Richmond, VA, United States
Industry: Legal | Type: Full-Time
Posted Date: Apr 20, 2021
Practice Areas: Government Contracts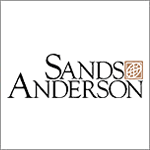 Job Description:
Government Contracts Attorney
The candidate must have a portable book of business and significant practice and client base in the following specialty areas to join our firm: Government Contracts.
Apply
Thank You for Your Application
Your profile is created. Your email is your user name.
Please configure your password for future used.