Job Details
Tax - International Attorney in New York City, NY
EisnerAmper LLP | New York City, NY, United States
Industry: Legal | Type: Full-Time
Posted Date: Jan 19, 2021
Experience: 1 Years
Practice Areas: Tax, Tax - International
Qualifications: Qualifications: Bachelor s degree from an accredited college/university. 1 + years of experience in international tax compliance and/or planning. Fundamental knowledge of a broad range of US international tax rules and provisions, including Subpart F, GILTI, FTC, PFICs, WHT, FDII, LoB, FIRPTA, PTI, and BEAT. Comprehensive understanding of international tax reporting obligations, including Forms 1120F, 5471, 5472, 1118, 8865, 8858, 8621, 8992, 8993 and 8833. Strong research and writing, Excel modeling, and oral communication skills. Ideally: CPA or parts passed towards completion, Attorney (admitted to practice in a U.S. jurisdiction), or Internal Revenue Service Enrolled Agent ( EA ). MST, JD Degree, and/or LLM (with a concentration in international tax). Experience using GoSystems or CCH Axcess tax software. Knowledge of corporate and/or partnership taxation. Experience with RIA Checkpoint and BNA. Experience working at a Big 4 accounting firm.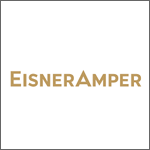 Job Description:
Senior Associate- International Tax
Duties: Preparation and review of international tax compliance forms and working with a dedicated international tax team. Develop tax models illustrating multinational entities attributes, effective tax rate, and cash tax expense. Prepare quantitative analysis including E&P studies, Subpart F, GILTI, FDII, BEAT, PTEP and FTC computations. Assist the Federal Corporate Tax Group with the tax provisions process for companies with global operations and transactions. Able to provide Federal Tax Team with income tax treaty planning opportunities arising from inbound and outbound cross-border transactions and activities. Share relevant tax thought leadership and draft tax alerts. Stay current with Tax Reform and comprehend the new regulations and rulings. Working with the general tax & PBS group to assist with every day international questions and scenarios.
Apply
Thank You for Your Application
Your profile is created. Your email is your user name.
Please configure your password for future used.