Job Details
Corporate - General Attorney / Corporate - M&A Attorney / Corporate - Securities and Capital Markets Attorney / Corporate - Venture Capital Attorney in San Francisco, CA
Wilson Sonsini Goodrich & Rosati | San Francisco, CA, United States
Industry: Legal | Type: Full-Time
Posted Date: Mar 28, 2021
Experience: 3-6 Years
Practice Areas: Corporate, Corporate - M&A, Corporate - Venture Capital, Corporate - Securities and Capital Markets, Corporate - General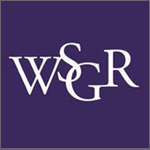 Job Description:
Associate - Corporate
The candidate should have 3-6 years of relevant experience, particularly in one or more areas of equity capital markets transactions, public reporting compliance, mergers and acquisitions, and start-ups and venture capital. Must also be comfortable leading transactions. Superior academic credentials and excellent verbal, written, and interpersonal skills required.
Apply
Thank You for Your Application
Your profile is created. Your email is your user name.
Please configure your password for future used.