Job Details
Legal Staff Legal Secretary in Virginia Beach, VA
Hancock Daniel | Virginia Beach, VA, United States
Industry: Legal | Type: Full-Time
Posted Date: Oct 19, 2020
Experience: 5-10 Years
Practice Areas: Litigation, Litigation - Medical Malpractice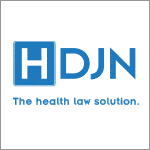 Job Description:
Legal Secretary
The candidate will assist assigned attorneys and paralegals in the Medical Malpractice Area and maintain compliance with all company policies and procedures. Prepare and draft correspondence. Transcribing dictation. Proofreading, editing and reviewing documents. Time entry. Maintaining and organizing files. Maintain and updating contacts. Managing incoming and outgoing mail. Maintain schedules. Order and organize medical records. Assist with Guardianships. File and Serve various documents to local VA Courts and Counsels of Record. High school diploma or equivalent required (college degree preferred). Should have 5-10 years experience with litigation support. Must have excellent written and oral communication skills. Should have proficiency in Microsoft Word, PowerPoint, Excel, Outlook with excellent keyboarding skills.
Apply
Thank You for Your Application
Your profile is created. Your email is your user name.
Please configure your password for future used.