Job Details
Tax - General Attorney / Trusts and Estates Attorney in San Diego, CA
RSM US LLP. | San Diego, CA, United States
Industry: Legal | Type: Full-Time
Posted Date: Jan 16, 2021
Experience: 5 Years
Practice Areas: Tax, Trusts and Estates, Tax - General
Qualifications: The candidate should be a CPA, JD, Bachelor's degree in Accounting or Enrolled Agent. Masters of Accounting will be preferred. Should have 5+ years of recent experience in Public Accounting with an emphasis in taxation (i.e.: Tax Accountant). Should have experience in Trust & Estate planning and Family Office services, experience with S and C corporation taxation, experience with family limited partnerships and operating partnerships, experience with charitable entities. Experience with a national, regional or local accounting firm is a plus. Should have strong technical skills in accounting and review of tax returns, strong experience with Individual Taxation (high net worth aka $10M +). Understanding of tax code and technical aspects of tax preparation and compliance. Should be able to work closely with clients to answer questions or to collect necessary information for tax service requirements. Able to handle multiple tasks simultaneously. Effective verbal and written communication skills, as well as good computer skills.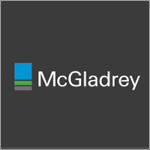 Job Description:
Private Client Services Tax Manager
The candidate will be responsible for the following job duties: Will work with the tax team to do tax technical review of tax returns (Individuals (1040), Trusts (1041 and 5227), Partnerships (1065), S and C-corps (1120), Gift (709) Charitable Organizations (990-PF)). Provide timely, high quality client service that meets or exceeds client expectations. Provide training, professional development, career mentorship and performance feedback for staff. Provide budgets and coordinate engagements to promote efficient and profitable engagements. Recognize and inform senior management of opportunities to increase level and types of services to clients. Handle routine client tax questions, and work with clients to collect necessary information for tax return completion and compliance. Stay informed about Firm capabilities other than tax compliance area, and promote these activities to clients when appropriate. Complete research and special projects as needed. Converse with taxing authorities and represent the clients on tax notices, audits and other controversy matters
Apply
Thank You for Your Application
Your profile is created. Your email is your user name.
Please configure your password for future used.