Job Details
Tax - M&A and Transactions Attorney in Rockford, IL
RSM US LLP. | Rockford, IL, United States
Industry: Legal | Type: Full-Time
Posted Date: Feb 21, 2021
Experience: 5 Years
Practice Areas: Tax, Tax - M&A and Transactions
Qualifications: The candidate should have BA/BS Degree - preferably in Accounting or related field of study. CPA, JD, LLM, or EA. Should have 5+ years of experience in Public Accounting. Ability to work closely with clients to answer questions or to collect necessary information for tax service requirements. Experience with one or more of the following: S-Corps, C-Corps, or Partnerships. Effective verbal and written communication skills. Preferred Qualifications: Working knowledge of tax code and technical aspects of tax preparation and compliance; Strong technical skills in accounting and tax preparation, industry specialization a plus; Ability to handle multiple tasks simultaneously; Experience preparing or reviewing accounting for income taxes in accordance with ASC 740 s; Experience in dealing with international tax matters a plus.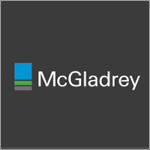 Job Description:
Lead Tax Manager
The candidate will be responsible for the following job duties which are focused around three core concepts (Technical & Quality Expertise, People & Talent Management, and Client Service/Business Development): Serve as a Career Advisor, mentor or coach to one or more employees, which will include providing honest and timely performance feedback; Train and develop staff members; Provide detailed review and analysis of complex tax returns; Work on multiple complex issues while communicating in a non-technical manner to facilitate communication between the client and the service team while managing the risk for both the client and the firm; Serve as the Tax client service coordinator for appropriate clients; Advise clients on a full spectrum of corporate tax services, including planning, research, compliance, and general mergers and acquisitions activities; Reviewing research findings and ensure conclusions are consistent with firm policies and professional standards; Assist with new business development, extended service and tax issue recognition for existing clients; Manage corporate client needs with respect to tax services and federal and state tax compliance; Remain up-to-date on current tax practices and changes in tax law; Other duties as assigned; Some travel may be required.
Apply
Thank You for Your Application
Your profile is created. Your email is your user name.
Please configure your password for future used.