Job Details
Regulatory Policy Specialist, Regulatory (R-001879)
FINRA. | Washington, DC, United States
Industry: Legal | Type: Full-Time
Posted Date: Oct 06, 2020
Experience: 5-6 Years
Practice Areas: Finance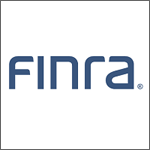 Job Description:

Job Summary:
Supports OGC Regulatory attorneys in connection with the complete life cycle of the adoption of new regulatory initiatives. Applies substantial analytical skills regarding various rules and regulatory requirements to ensure that regulatory filings are properly managed and administered. Regularly works on sustained, unsupervised projects. Trains or oversees Level 45/44 regulatory analysts in performing similar job functions.
Essential Job Functions:
Assists OGC Regulatory attorneys in the drafting of rule filings for submission to the SEC by ensuring that all filings are prepared in accordance with required format, free of obvious errors and appropriately cited. Updates the FINRA Rule Filing Template as needed in response to SEC rules and procedures.
Performs in-depth research on regulatory issues raised under federal securities laws and regulations, FINRA rules and other relevant market rules. Drafts well-written legal memoranda, comment summaries and responses to comments, displaying advanced understanding of FINRA rules and procedures.
Monitors timeframes for completion of projects, publication of Regulatory Notices, status of projects, resolution of issues and responsible parties. These reports are regularly distributed to Senior Management. Attends staff meetings and updates charts to reflect items scheduled for Board meetings.
Develops and maintains tracking systems and reports for various regulatory functions such as rule filing comment periods, Regulatory Notices, interpretative letters, etc. Generates monthly status reports of outstanding issues and requests. Creates new statistical and complex tracking reports as needed. Tracks and monitors securities regulation issues before the Board of Governors, SEC and Congress.
Aids in coordinating work with the Office of the Chief Economist to ensure draft documents relating to economic impact assessments of rulemakings are appropriately incorporated.
Responds to general inquiries regarding FINRA rules and procedures from other departments and the general public. These inquiries often require substantial knowledge base of rules and procedures.
Other Responsibilities:
Reviews rule filings, exemptions and interpretative request decisions before posting to FINRA website.
Supports the Appellate attorneys when necessary with legal research and other tasks, as assigned.
Keeps abreast of and analyzes SEC, industry and other self-regulatory organization initiatives.
Performs other level-appropriate duties, as assigned.
Education/Experience Requirements:
Bachelor's degree and paralegal certificate or equivalent.
Five to six years of relevant experience with FINRA, or equivalent regulatory experience.
Knowledge of Microsoft Office required; knowledge of SharePoint preferred.
Excellent oral and written communication skills.
Excellent judgment and interpersonal skills.
Work Conditions:
Work is normally performed in an office environment.
Occasional travel and extended hours may be required.
Apply
Thank You for Your Application
Your profile is created. Your email is your user name.
Please configure your password for future used.