Job Details
Labor & Employment Attorney in Charlotte, NC
XPO Logistics, Inc. | Charlotte, NC, United States
Industry: Legal | Type: Full-Time
Posted Date: Sep 14, 2021
Experience: 7 Years
Practice Areas: Labor & Employment
Qualifications: Qualifications: JD Degree from an accredited law school. 7 years of substantive labor and employment experience in a fast-paced environment. Experience with Windows applications and Microsoft Office.
It d be great to have: Mix of substantive law firm and in-house, hands-on labor and employment experience in a fast-paced environment with constantly changing priorities, schedules and assignments. Significant litigation and counseling experience on all facets of the employee-employer relationship. Demonstrated ability to quickly and effectively provide strategic, business-focused advice and counsel in a fast-paced, ever-changing environment with shifting priorities. Familiarity with Serengeti Tracker and database management. Demonstrated ability to think strategically, work independently and drive matters to swift, favorable outcomes.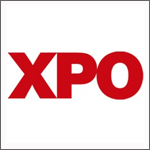 Job Description:
Director, Labor and Employment Counsel
Duties: Provide daily counseling on a broad array of significant and higher risk employment-related issues including recruitment and hiring, restrictive covenant issues, equal pay, leaves of absence, investigations, disciplinary warnings, terminations, workplace safety, reorganizations, reductions in force, executive compensation, immigration and international assignments. Assist with company litigation (single plaintiff and class), arbitrations, grievances and associated administrative charges. Provide legal support in connection with traditional labor matters including organizing campaigns, contract negotiations, unfair labor practice charges and grievance and arbitration matters. Assist with drafting, interpreting and enforcing employment, separation, non-competition, confidentiality and consulting agreements. Create, conduct and implement training modules on a variety of labor and employment-related topics.
Apply
Thank You for Your Application
Your profile is created. Your email is your user name.
Please configure your password for future used.