Job Details
Attorney in Boston, MA
Marcum LLP. | Boston, MA, United States
Industry: Legal | Type: Full-Time
Posted Date: Jan 11, 2021
Experience: 10 Years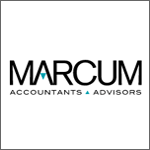 Job Description:
Senior Manager
The candidate's duties will include : To review individuals, trusts, estates, gift taxes and flow through entities. Supervise and develop associates. Interact closely with clients year round to provide innovative tax planning, consulting, and compliance services in a timely manner. Ensure complete client satisfaction through open communication, managing expectations, meeting deadlines, and proactively sharing tax saving strategies. Prepare budgets and schedule engagements accordingly. Train and mentor lighter level associates. Be involved in business development (networking, proposals, etc.). Must be a CPA and/or JD. Should have BS and/or Masters in Accounting, and/or Taxation. Must have 10+ years solid tax experience in the Trust areas. Axcess a plus. Should have Strong tax research skills and be proficient with BNA.
Apply
Thank You for Your Application
Your profile is created. Your email is your user name.
Please configure your password for future used.