Job Details
Legal Staff Legal Secretary in New Orleans, LA
Phelps Dunbar LLP | New Orleans, LA, United States
Industry: Legal | Type: Full-Time
Posted Date: Oct 20, 2020
Experience: 2 Years
Practice Areas: Litigation, Litigation - General/Commercial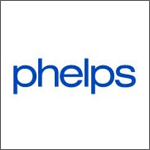 Job Description:
Legal Secretary - Admiralty
The candidate will be responsible for: Performance of complex secretarial, administrative and substantive legal duties. Leverage technology resources to ensure the group of attorneys is operating as efficiently and effectively as possible. Identify most efficient and effective manner to complete tasks. Prepare documents by transcribing, formatting, inputting, editing, retrieving, copying, printing and transmitting text, data and graphics using office software applications. Knowledge of the legal processes that facilitate the accurate preparation of client documents and responding to filing or closing deadlines. Prepare and coordinate e-filings, as well as filings in state courts if needed. Handle incoming and outgoing mail, faxes and scan documents. Ensure that documents are saved and filed into the appropriate workspaces/folders in FileSite and paper file. Maintain the daily calendar of each attorney including, scheduling appointments, meetings and travel arrangements. Maintain Outlook contacts for each attorney as appropriate. Open files, close files and assist with conflicts checks. Provide support to the attorneys with timesheets and regular billing matters. Request reimbursement for attorneys through ChromeRiver and for client costs through Accounts Payable. Maintain a good working rapport with clients which requires discretion and judgment. Regular and predictable attendance is an essential function of the job. A minimum of a high school diploma or GED is required. An associate degree, business school certificate or related education is preferred. Significant prior experience may be substituted for a combination of the educational requirements. Should preferably have 2+ years of litigation secretarial experience in a law firm environment. Must have strong knowledge of and ability to apply office software applications including Word, Excel, PowerPoint, Outlook and PDF. Should have working knowledge of legal practices, terminology, documents and court procedures. Must have working knowledge of the firm s support tools. Should have excellent typing, spelling, grammar, proofreading, transcription and general clerical skills.
Apply
Thank You for Your Application
Your profile is created. Your email is your user name.
Please configure your password for future used.