Job Details
Finance - General Attorney in Seattle, WA
Lane Powell PC | Seattle, WA, United States
Industry: Legal | Type: Full-Time
Posted Date: Feb 11, 2021
Experience: 3 Years
Practice Areas: Finance, Finance - General
Qualifications: The candidates must have at least three(3) years of commercial aviation transaction and finance experience as an attorney including experience with negotiating commercial aircraft debt instruments and operating leases. Work experience must include commercial operating lease and debt negotiation experience. Strong academic credentials and excellent oral and written communication skills who possess a high level of attention to detail. Must have a JD from an ABA-approved, nationally respected law school. Working experience with commercial aircraft OEM purchase agreement negotiations, maintenance agreements and lease returns would be a plus.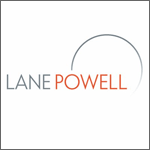 Job Description:
Experienced Commercial Aviation Transaction / Finance Attorney
The candidate will be negotiating new and used aircraft leases, finance and purchase transactions. Closing new aircraft deliveries. Preparing aircraft maintenance contracts. Preparing various other aviation related contracts. Handling aircraft lease returns. Advising aircraft owners regarding regulatory compliance issues.
Apply
Thank You for Your Application
Your profile is created. Your email is your user name.
Please configure your password for future used.