Job Details
Tax - M&A and Transactions Attorney in Dallas, TX
Ernst & Young Global Limited | Dallas, TX, United States
Industry: Legal | Type: Full-Time
Posted Date: Feb 22, 2021
Experience: 3 Years
Practice Areas: Tax, Tax - M&A and Transactions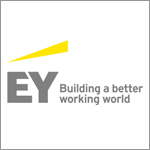 Job Description:
Indirect Tax Senior - Transactions
The candidate will spend much of your time supporting client consultations and challenging the tax strategy and approach for optimal effectiveness. Will develop strong relationships with our clients and team effectively with internal resources while developing and coaching junior members of the team. Should have knowledge to a wide range of tax areas and processes, devising strategic outcomes to some very complex issues. Provide indirect tax consulting advice to clients across all tax types, industries, and jurisdictions; Support client engagement teams, participating in due diligence and structuring engagements related to transactions that private equity and strategic corporate entities pursue; Assist with the review and analysis of merger agreements and opinion letters; Identification and analysis of tax risks and opportunities while advising on alternative tax strategies for acquisition, disposition, and restructuring of businesses. Must have Bachelor s degree and a minimum of 3 years of work experience in professional services or professional tax organization. Experience with M&A tax due diligence, deal structuring, and post-acquisition planning.
Apply
Thank You for Your Application
Your profile is created. Your email is your user name.
Please configure your password for future used.