Job Details
Associate Attorney Position
Mevorah & Giglio Law Offices | Lombard, IL, United States
Industry: Legal | Type: Full-Time
Posted Date: Jul 12, 2021
Practice Areas: Government / Public Law, Public Interest Law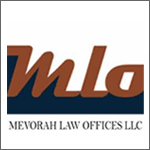 Job Description:

We are seeking Attorneys with excellent academic credentials and excellent writing skills. In general, we represent individuals rather than corporations, therefore, it is important that the Attorney has excellent people skills including a friendly personality. Attorney will be responsible for his/her own files.
We offer paid vacation, insurance and other benefits. Salary commensurate with experience.
Apply
Thank You for Your Application
Your profile is created. Your email is your user name.
Please configure your password for future used.