Job Details
Contract Law Attorney / Government Contracts Attorney in Mesa, AZ
Md Helicopters, Inc | Mesa, AZ, United States
Industry: Legal | Type: Full-Time
Posted Date: Mar 29, 2021
Experience: 12-15 Years
Practice Areas: Contract Law, Government Contracts
Qualifications: The candidate should have a Bachelor's degree and a J.D. degree from a top school. An MBA would be a plus. Must have 12-15 years of post law school experience with in-house experience preferred. Must have progressive experience in drafting, negotiation and administration of government contracts. Demonstrated understanding of government contract law, including ITAR, FAR and DFAR regulations is required. Experience managing litigation is needed. Should have experience managing contract administrators or other related management experience. Requires membership in the State Bar as an attorney qualified to practice law in one of the 50 states and the ability to qualify to practice as an in-house lawyer in the state of AZ with Juris Doctorate from accredited law school. Experience in Foreign Military Sales (FMS) and Direct Commercial Sales (DCS) of US based military hardware is an added plus. High degree of technical knowledge relative to negotiation and administration of government contracts is required. Expertise in drafting, negotiation and administration of all contracts, including FMS contracts and DCS contracts is essential. Experience leading government contracts team is needed. Proven track record in developing and implementing contracting strategies with the government, that meet business objectives is a must. Should have a basic understanding of financial/accounting analysis including ability to develop cost-benefit analysis for various scenarios.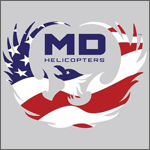 Job Description:
Deputy General Counsel
The candidate will report to the General Counsel. Will provide business and legal perspective and advice on a wide range of strategic, tactical and operational issues including: corporate governance, government contracts, commercial transactions, regulatory compliance, litigation, and other general legal matters. Provide leadership, direction, and development of contracts by drafting, developing, implementing and maintaining contracts and subcontracts consistent with FAR and DFARS requirements and industry best practices, including systems, policies, processes and procedures to develop all contract and subcontract related activities. Manage a team of contracting and subcontracting experts. Develop and executing strategies for contracts and subcontracts, from requirements to execution and administration. Build contracting awareness across the organization. Develop agreements that maximize benefits to the organization and minimize risks. Review and resolve issues affecting company regulatory compliance (FAR, DFARS, ITAR, FCPA, FAA) and ensuring satisfaction of legal requirements and company and customer objectives. Interface with the USG, including the ACC, DCAA and DCMA. Assist company compliance with existing regulatory and contractual obligations. Advise on and supporting corporate policy development. Prepare risk analysis and participating in competitive analysis. Assess, implement and promote awareness of regulatory changes (FAR / DFARS / ITAR). Serve as an advisor in procurement planning and preparation, government meetings and contract work efforts for compliance activities and needs. Develop and negotiate complex agreements with customers. May carry out supervisory responsibilities in accordance with the organization's policies and applicable laws.
Apply
Thank You for Your Application
Your profile is created. Your email is your user name.
Please configure your password for future used.