Job Details
Labor & Employment Attorney / Litigation - Labor & Employment Attorney in Charlotte, NC
Seyfarth Shaw LLP | Charlotte, NC, United States
Industry: Legal | Type: Full-Time
Posted Date: Oct 15, 2021
Experience: 5 Years
Practice Areas: Labor & Employment, Litigation, Litigation - Labor & Employment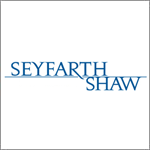 Job Description:
IST Labor and Employment Staff Attorney / Counsel
The candidate must have 5+ years of increasingly responsible employment litigation experience, preferably on the management side. Should have familiarity with and experience in federal court practice, as well as with the Equal Employment Opportunity Commission, Department of Labor, and other federal, state, and local government administrative agencies. Should also have litigation experience, including drafting responsive pleadings, handling all aspects of the discovery process, and drafting motions, including motions for summary judgment. Should have the ability to handle a practice that includes handling DOL Audits and EEOC charges, including defending investigations, preparing position statements, defending clients in fact-finding conferences and on-site visits, representing clients in mediations and conciliations, and negotiating settlements. Must have an active Bar license in NC.
Apply
Thank You for Your Application
Your profile is created. Your email is your user name.
Please configure your password for future used.