Job Details
Immigration Attorney in Framingham, MA
Pabian Law, LLC | Framingham, MA, United States
Industry: Legal | Type: Full-Time
Posted Date: Dec 12, 2021
Experience: 2 Years
Practice Areas: Immigration
Qualifications: Requirements: Must have a JD degree from an ABA-approved law school and be an active member in good standing of the Massachusetts Bar Association. 2+ years of equivalent employment-based immigration experience is required including comprehensive knowledge of the PERM process. Prior team management experience is strongly preferred. Ability to effectively prioritize and meet deadlines in a fast-paced environment. Demonstrates professional conduct and presence, exercising tact, diplomacy and discretion in sensitive matters. Ability to work both independently and collaboratively. Ability to demonstrate support for and to help others successfully manage organizational change. Strong organizational skills and attention to detail. Excellent oral and written communication skills. Superb time management skills with the ability to assign and delegate tasks. Proficient with Microsoft Office Suite.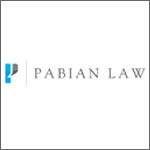 Job Description:
Corporate Immigration Attorney
Duties: Monitors departmental performance, identifying and facilitating opportunities to increase productivity and efficiency. Prepares and/or reviews a full range of immigration petitions and applications for corporate and sports clients including but not limited to: H-1B, TN, L-1, O-1, EB-1, E-3, PERM, I-140, I-485, P-1, etc. Manages a substantial caseload of immigration matters in various stages. Effectively manages and monitors cases to ensure all tasks are being completed and deadlines are met.
Proactively identifies, communicates, and proposes solutions to issues with cases. Builds relationships with clients by facilitating communication via phone, video conferencing, and drafting and reviewing email responses to client questions to ensure goals and needs are being met. Addresses client case status inquiries, including steps in the process remaining, processing times, and preparing, updating, and managing custom reports. Assesses eligibility of corporate foreign national employees for non-immigrant and immigrant visa status in the U.S. Counsels clients through the PERM Labor Certification process and subsequent I-140, I-485 processes with thorough understanding of timing, visa bulletin issues and strategy related to maintaining status until the beneficiary s priority date becomes current to file the I-485. Collaborates with the Practice Area Manager to assist with the following: Case review. Drafting and/or reviewing documents/complicated support letters, typically based on established precedents. Drafting and filing responses to RFE s as needed. Drafting and/or reviewing of complicated email responses. USCIS petition review. Researching complex immigration issues, applying informed analysis, and developing creative and appropriate solutions to clients case requirements. Drafting responses to audits and Requests for Evidence (RFE s). Amendment requests as needed. Drafts practice area specific client alerts based on the latest legal updates and regulations to be sent out via CRM. Drafts external newsletters for clients that contain legal updates and information about practice area specific trends. Reviews and provides constructive feedback for Paralegal casework and case assignments as needed. May provide training to new employees in accordance with established administrative procedures and practices. Performs other duties as assigned. Proactively applies and shares knowledge of firm and client processes. Contributes to maintaining positive office morale. Acts as an ambassador for the mission, values, and standards of behavior of the firm.
Apply
Thank You for Your Application
Your profile is created. Your email is your user name.
Please configure your password for future used.