Job Details
Contract Law Attorney in Chicago, IL
EY Law LLP | Chicago, IL, United States
Industry: Legal | Type: Full-Time
Posted Date: Oct 12, 2021
Experience: 1 Years
Practice Areas: Contract Law
Qualifications: The candidate should have a law (J.D. or LL.M.) degree. Must have relevant experience in one or more of the following: a) legal department operations and/or strategy; b) legal and compliance process design and controls; c) change management; d) legal and emerging technologies; e) contracts management; and/or f) legal data and analytics. Experience within a corporate legal department is also valuable. Should have excellent organizational, project management, change management, and verbal/written communication skills. Data driven and strong analytical skills are essential.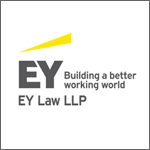 Job Description:
Contract Lifecycle Management - Staff
The candidate will deliver work per established playbooks, fall back provisions, and other guidance as provided by cross-functional teams. Will meet or exceed quality expectations of the engagement. Deliver work product within the agreed-upon SLAs. Identify and escalate process flaws based on internal policies. Interact and communicate with clients as needed. Provide engagement management support to team lead as needed. Manage client and internal team expectations through proactive communication and engagement.
Apply
Thank You for Your Application
Your profile is created. Your email is your user name.
Please configure your password for future used.